E by Nescafe or Nescafe E Smart Coffee Maker Review
Nescafe, a Nestle owned company, was introduced in 1938. Since then they are serving many countries like United States, Canada, India etc. with their coffee. Not just selling they coffee they got into coffee brewing machines. Recently they launched their "Nescafe E Smart Coffee Maker" or you can call it "Nescafe E". So here is our Nescafe E Review.
What is Nescafe E?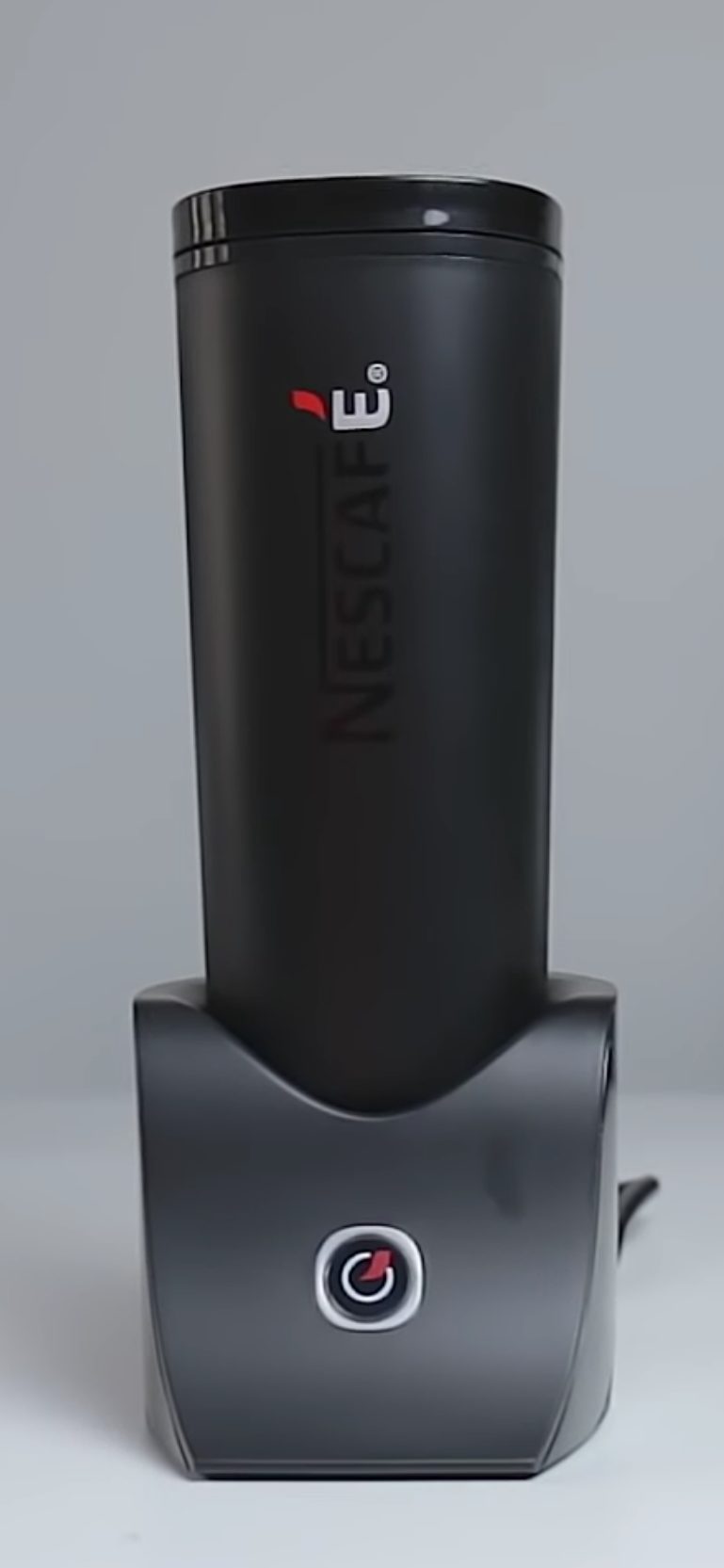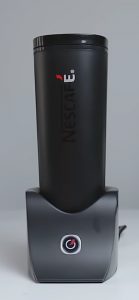 Nescafe E is a Coffee making machine which can brew/make coffee instantly. The device is a smart device which means you can connect your smartphone to the machine and you can make any coffee you are into. The machine app offers you to make more than 15 types of coffees like Latte, Cappuccino, Mocha, Espresso, Cold Coffee, Frappe and many more caffeine hits.
The device consists of 2 parts. One is the Nescafe E smart mug and second is the docking station. What's great about this system is that you put all the ingredients inside the mug, coffee will be brew inside it, and when you are done, you can take the mug with you to your office/studio or anywhere. It also keeps your coffee hot/cold.
The only downside here is that this mug can only make 450ml at once so if you are more of 450ml guy than you have to make coffee twice. But it is not a deal breaker as this machine can make coffee in 60 seconds, you'll be able to make 2 cups of coffee in around 2 minutes.
How this work is that there is a little spinning thing inside the mug which rotates with magnets and it can froth the coffee which makes it thick and smooth, which otherwise is a tedious task to do it manually
How to make Coffee with Nescafe E?
Making coffee in E by Nescafe is a breeze. Download the Nescafe E App from Google Play Store or Apple Appstore. Create a new account or log in to your existing one. Then follow the on-screen instructions to pair the device with your phone. Once you have successfully paired it with your smartphone, you can start making your coffee.
Select which coffee you want to make, Hot or cold, then further select the which type of coffee you want to make, is it espresso or cold frappe. After selection, the app will guide you to put the ingredients with quantity, in the Nescafe E connected mug. Close the lid and hit brew coffee. After 60-90 seconds your coffee will be made, and you can enjoy your coffee. Either you can pour it into your favorite mugs or what you can do is use the Nescafe E mug and drink straight from it. (The lid has a sipper thing.)
Buy Nescafe E Smart Coffee Maker from AMAZON INDIA
Cleaning Nescafe E Smart Coffee Maker
If you are lazy person and don't want to clean all the mess you made while making this coffee then don't worry, cleaning the machine is as easy as making it. To clean the Nescafe E, all you need to do is just put the device to cleaning mode from the app and follow the instructions. It will clean itself automatically.
P.S. – My eyes skipped it while making the video review. So yeah, cleaning is easy for this machine.
Why should you even consider it?
So the question is why should you consider buying the Nescafe E. E by Nescafe is not for everyone. This coffee brewing machine is for those who love coffee. A regular person who drinks coffee every day. Who wants to drink amazing coffee every morning or any time of the day. But this machine is strictly not made for the people who are addicted to coffee beans. Please don't even consider this; you should get that expensive machine if you want t use your coffee beans.
FAQs
Q: Is making coffee is easy with Nescafe E
A: Yes, way too easy than you think.
Q: Does it make both hot and cold coffee?
A: Yes.
Q: Can I make a custom ingredients coffee?
A: Yes, you can add custom recipes from the app.
Q: Which coffee does this machine use?
A: Any Instant coffee powder.
Q: What voltage does it work on?
A: It works on 220-240 Volts, but you can't directly use it in the US or any other countries with 110 Volt power supply.
Q: How to clean this?
A: Add some hot water to the machine and put the device into cleaning mode from the app.
Q: After reading this Nescafe E Review should I buy this machine?
A: Your money Sir. Let me know your experience in the comments if you do buy or bought one. Cheers!
Buy Nescafe E Smart Coffee Maker :